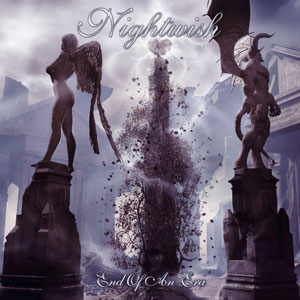 End of an Era is a DVD and Double CD From Nightwish. Nuclear Blast recorded the band's concert performance at the Hartwall Areena in Helsinki, Finland on October 21,2005. This was the band's final concert from their long world concert for their fifth album Once. End of an Era is also the last Nightwish production to feature Tarja Turunen as the lead vocalist, after the concert both Tarja and the band parted ways.
Ad blocker interference detected!
Wikia is a free-to-use site that makes money from advertising. We have a modified experience for viewers using ad blockers

Wikia is not accessible if you've made further modifications. Remove the custom ad blocker rule(s) and the page will load as expected.